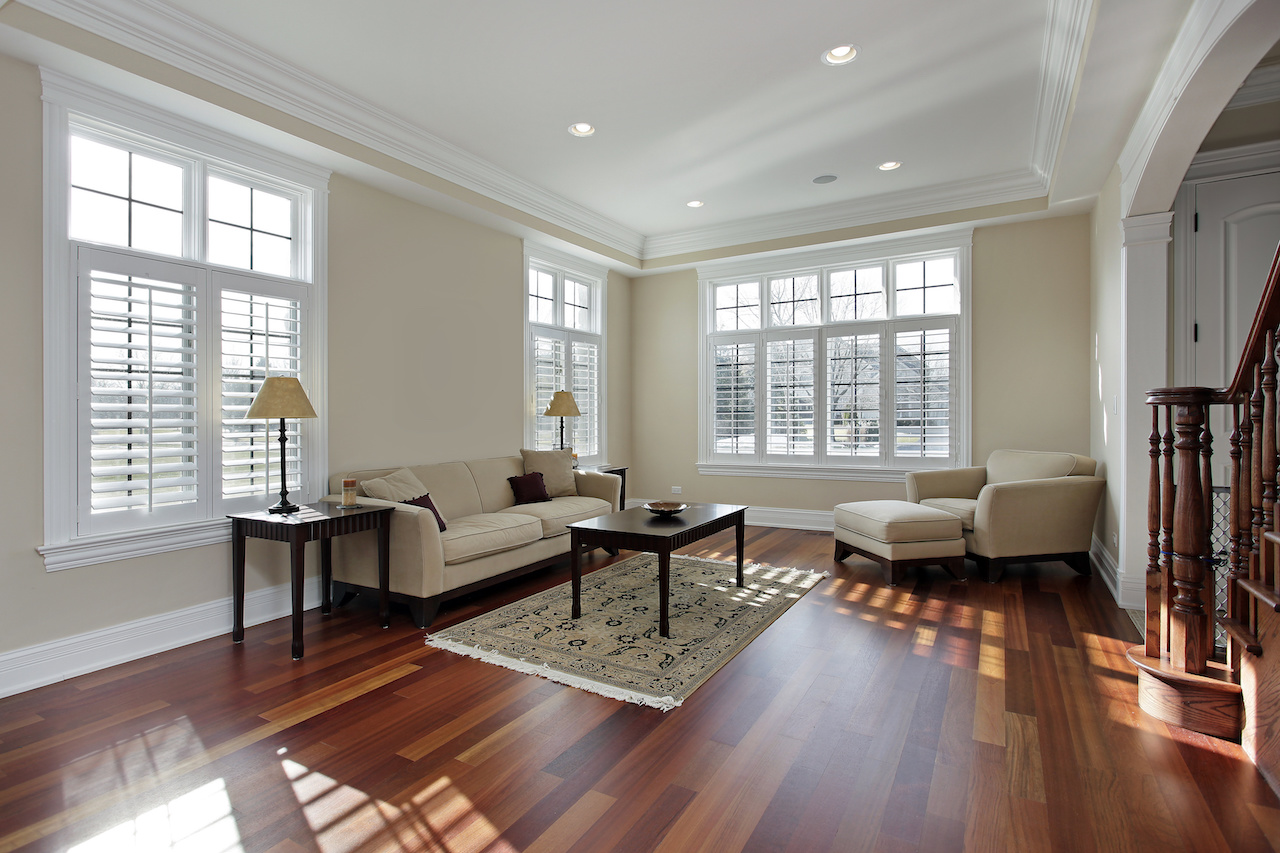 Home Floors Galore, LLC, is proud to offer a wide range of flooring services for our local customers throughout Hampton Roads. We are committed to providing you with superior quality in everything we do, and our flooring contractor team is known for our truly outstanding workmanship. When it comes to flooring installation and more, you can rest assured that our pros will get your job done right!
Hardwood Flooring Sales and Installation
Our floor contractors are happy to install all different kinds of hardwood. We offer sales and installation on both site-finished and engineered products, and we can work with you to recommend the ideal products for your particular needs.
At Home Floors Galore, LLC, we are a NWFA Certified Hardwood Installer, which means we have extensive training in the best ways to install different types of wood flooring. Unlike flooring contractors who cut corners, we take the time to do every installation by the book. We strive to bring you competitive pricing on superior installation craftsmanship, helping you get attractive, durable hardwood floors that stand the test of time.
And don't forget, we also provide laminate flooring installation if you're looking for an alternative to hardwood.
Wood Stairs Installation
Hardwood staircase installation can be a challenging job, and as a result, many flooring companies do not offer this service. At Home Floors Galore, LLC, we do just the opposite! We specialize in installing stairs. Our training as an NWFA Certified Hardwood Installer and over two decades of experience on the job have given us the knowledge to completely and correctly provide wood stairs installation. When you want the beauty of hardwood staircase installation, our team has you covered.
In fact, our reputation as a stair builder is so strong throughout Hampton Roads that we often receive referrals from floor contractors who are not equipped to install wood stairs themselves!
Luxury Vinyl Tile and Planks
Luxury vinyl tile (LVT) and luxury vinyl planks (LVP) offer the beauty of stone or wood in an affordable, vinyl alternative. Home Floors Galore, LLC, is available to install both the glue-down and click-together styles of LVT and LVP, and we can work with you to determine which options are best for your space.
Hardwood Inspections
We can get the the root of what went wrong when you're dealing with problematic hardwood floors. We're an NWFA Certified Flooring Inspector, and we frequently work with homeowners, insurance companies, and manufacturers to pinpoint the nature of the issue when your wood flooring is damaged. Our floor contractors have the training and knowledge to assess the cause of the problem, including:
Material failure
Environmental factors
Installation defects
And more
For additional information about the services our floor contractors provide, or to schedule your appointment, just call Home Floors Galore, LLC, today. We're happy to answer your questions and provide you with a free estimate!