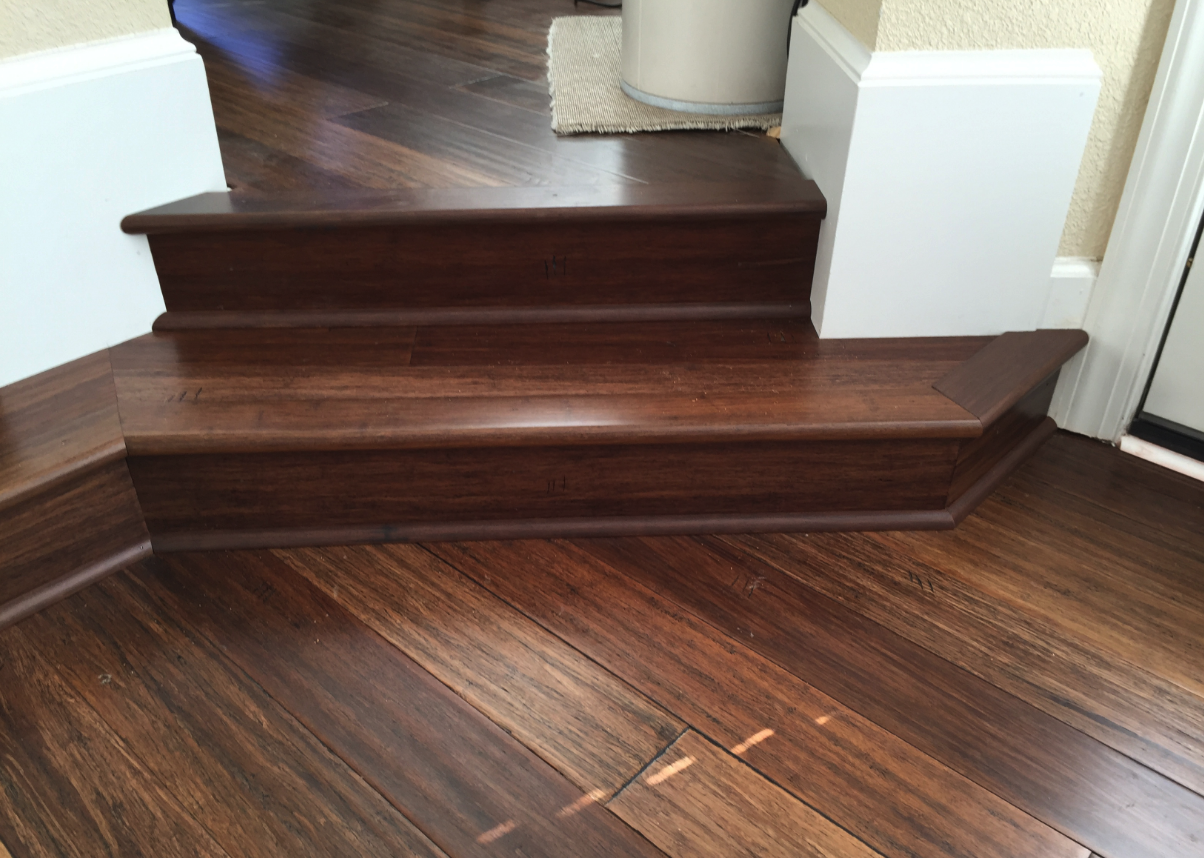 Are you considering adding hardwood floors to your home? Hardwood floor installation is a great way to enhance the aesthetic appeal of your home and increase your property value. To get the maximum benefit of your hardwood flooring, it's best to work with a hardwood floor installer that has experience and a strong commitment to top-quality results. In the Hampton Roads area, you can rely on Home Floors Galore, LLC, for superior wood flooring installation. Our hardwood floor installers will make certain you get a beautiful finished product each and every time. For more details about your hardwood installation options, pick up the phone and contact us today! 
Endless Possibilities for Wood Flooring Installation
At Home Floors Galore, LLC, our wood floor installers can work with all types of hardwoods. Whether you want a traditional, solid hardwood, a sustainable hardwood like bamboo, or an ultra-durable, engineered hardwood, our hardwood floor contractors can install it masterfully. There's no limit to the type of wood grain, stain, or plank size we can handle, which means you can get the exact hardwood installation that matches your budget and your vision.
Experienced Hardwood Installation Pros
When you install a hardwood floor, getting the job done right requires a great deal of skill and expertise. If you choose to work with an amateur—or worse, attempt to do the job yourself—you could end up with significant installation defects. That's why you need to count on Home Floors Galore, LLC. We have over two decades of experience with wood floor installation, and we're also proudly certified by the National Wood Flooring Association (NWFA). This means we have what it takes to deliver superior craftsmanship time and time again. With help from our licensed and insured hardwood floor contractors, you can look forward to enjoying a gorgeous, gleaming floor for years to come.
Remember: As the old saying goes, "Shop by price, install twice." In other words, don't settle for the cheapest labor because it will most likely result in shoddy work that you'll have to redo. Instead, let our hardwood installation specialists take care of your flooring, and we'll get the job done right the first time. In fact, to make sure you're satisfied with the work we complete, we offer a workmanship guarantee every time we install a hardwood floor! 
Alternatives to Hardwood Flooring
Want the beautiful appearance of hardwood floor installation but with a smaller price tag? We have the perfect solutions for you. In addition to traditional hardwood flooring, Home Floors Galore, LLC, also offers alternatives like laminate flooring and luxury vinyl planks. These two options provide some of the same great benefits of hardwood but are quicker to install, easier to maintain, and more budget-friendly overall. So, if you want to discover how you can transform the look of your home with laminate flooring or luxury vinyl planks, get in touch with us today. We have the expertise and know-how to ensure you get a beautiful new floor that doesn't break the bank.
Home Floors Galore, LLC, is the place to turn when you want to install a hardwood floor in your Hampton Roads home. We deliver exceptional service and impeccable hardwood floors installation. Call or email us today to discuss your options with a hardwood flooring contractor from our team!
For info on pricing and how our sales process works, check out our Flooring Sales page!