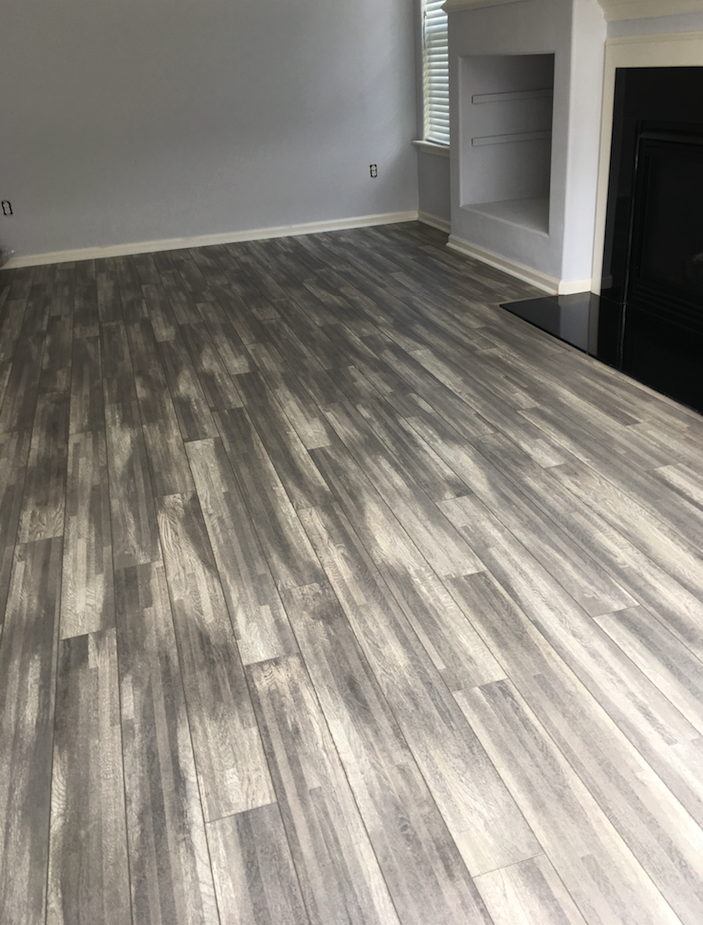 Luxury vinyl tile (LVT) and luxury vinyl plank (LVP) are two increasingly popular flooring choices for homeowners. It's easy to see why. The hard surface of LVT/LVP provides durability and easy maintenance, and its many varieties mean endless design possibilities. Luxury vinyl flooring is an especially attractive option if you want to create the visual effect of complex wood or stone designs while also saving money. If you're interested in adding LVP or LVT flooring to your home, our professionals are your answer. At Home Floors Galore, LLC, we offer luxury vinyl flooring installation and sales to homeowners in the Hampton Roads area. When you want great prices, expert installation, and fantastic customer service, we're the team to call! 
What Exactly Is Luxury Vinyl Flooring?
Luxury vinyl tile and luxury vinyl plank are much more affordable alternatives to real tile and hardwood, respectively. LVP and LVT flooring have several layers, including:
Outer coating
Protective wear layer
Layer printed with the featured design
Vinyl core
Backing that bonds with the floor's underlayment
The outer and protective layers help keep LVT/LVP a low maintenance option, as it protects the floor from needing intense repairs or maintenance to keep up its appearance. The printed layer is also protected by the outer coating and wear layer. Despite day after day of foot traffic, your LVT flooring will be well guarded against scratches, fading, and scuffs, ensuring the long life of your chosen pattern.
Vinyl Flooring Installation & Sales
The team at Home Floors Galore, LLC sells and installs many styles of LVP and LVT flooring. We will begin by meeting with you to discuss your desired vision and understand your exact flooring needs. We will then determine which methodology for vinyl flooring installation—either glue-down or click-together—will work best for your home.
Moreover, we can install luxury vinyl tile or plank that you have pre-purchased, or we can assist you in the selection of the perfect product. When we assist you in the purchasing and selection process, we'll sell the materials to you at-cost, and then you pay us for the labor. This saves you a substantial amount of money over regular retailers. Check out our Flooring Sales page for further details!
Want to learn more about luxury vinyl tile and luxury vinyl plank installation? Contact us today! Our team will help you pick out the perfect materials and make sure your new floor satisfies your family's needs. At Home Floors Galore, LLC, we do not cut corners. We understand it's our job to make sure your entire floor looks and feels great—from corner to corner! When it comes to flooring installation, we're your source for reliable workmanship in Hampton Roads and beyond. Call now!