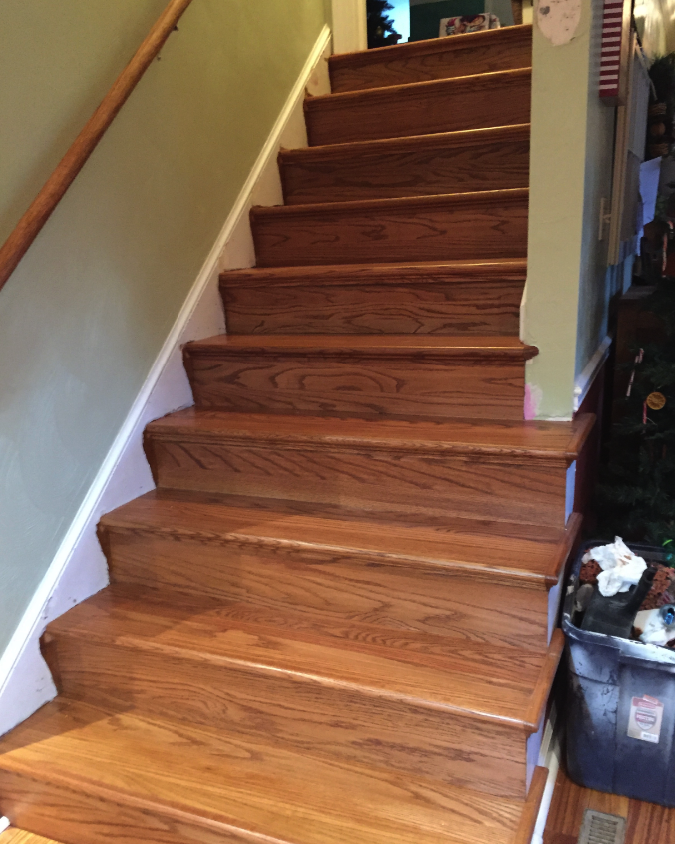 Wood stairs are a stunning feature that adds timeless beauty to new and existing homes alike. In many ways, the staircase is a centerpiece of the home. It is, after all, the passage that ties your upper and lower floors together, making it a focal point of your home's interior aesthetics. That's why Home Floors Galore, LLC, is proud to offer professional hardwood staircase installation, sanding, and staining. We can help outfit you with the perfect wooden stairs for your home and your life—and we're even available to install pre-finished and laminate stairs, too! Contact us today for more info on designing and building stairs in the Hampton Roads area!
Installing Stairs With Total Precision
At first glance, stair construction may seem like a simple project. However, in reality, installing stairs takes a combination of measured precision and a true artistic eye. Aspects like the proper distance between risers, the number of risers, and the correct amount of available headroom all work together to ensure your wood stairs are safe and strong.
The team at Home Floors Galore, LLC approaches each staircase installation like the unique job that it is. We will examine every aspect of your home's structure to determine vital details about the appropriate strategy for building stairs. Then, we'll have an open conversation with you regarding your ideas for the design and appearance of your wood stairs. Finally, we'll combine your personal vision with the existing features of your home to install stairs that make you happy for years to come.
Advantages of Hardwood Stairs
Hardwood stairs are a classic choice for a reason. With countless styles and wood types to choose from, you are sure to find a set of hardwood stairs that combines functionality with beautiful, customized looks. Homeowners who opt for wood staircase installation from our team will enjoy:
Easy cleaning
Low dirt and allergen accumulation
Versatile styles
Longevity
Natural "green" building materials
The team at Home Floors Galore, LLC, has been proudly serving homeowners in Hampton Roads, Virginia Beach, and surrounding communities for more than two decades. As a fully insured and licensed contractor, we are proud to provide only the very best for our customers. From drawing up initial blueprints to installing your wood railings, you can count on us for quality craftsmanship and personalized service every step of the way. Call or email us today to chat with our team and get started on your stair installation plans!